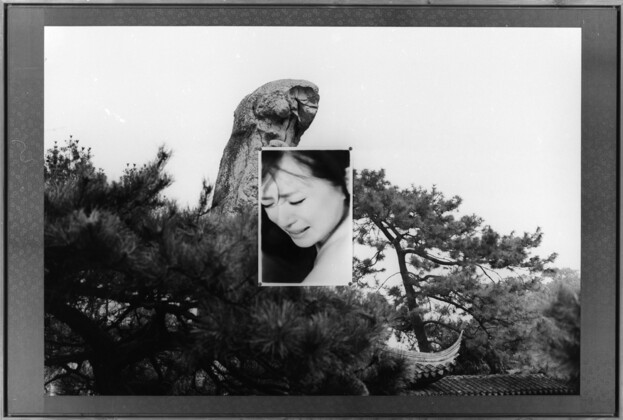 BIRDHEAD 鸟头
2015
186.5*126*6cm
Photograph | Gelatin silver print
Black walnut, teak
Wet mounting technique of traditional Chinese painting on classic patterned silk
code:
BH_9614
Living Cities
, Tate Modern, London, U.K.,
01.09, 2017 - 10.30, 2017
Introduction
The artistic practice of Birdhead (Song Tao b.1979, Ji Weiyu b.1980) is based on photographs but also beyond the philosophy of photography. Capturing all the beings around them, Birdhead digest and apply the thinking mode of conceptual art into the context of their image interpretation. By combining the photographic matrix, collage, particular mounting technique and so on, Birdhead delivers a "Birdhead world" in various exhibition spaces and humanistic environment.
Birdhead has been international presented at: How to gather? Acting in a city in the heart of the island of Eurasia, The 6th Moscow Biennale, Moscow, Russia (2015); New Photography 2012, MoMA, New York, U.S.A. (2012); Reactivation, The 9th Shanghai Biennale, Power Station of Art, Shanghai(2012); Illuminations, The 54th Venice Biennale, Venice, Italy (2011); The World of Other's: A Contemporary Art Exhibition, Museum of Contemporary Art, Shanghai (2008); China Power Station II, Astrup Fearnley Museum of Modern Art, Oslo, Norway (2007); Birdhead: New Village, EX3 Centro per l'arte Contemporanea Firenze, Florence, Italy (2011); Artist File 2011 The NACT Annual Show of Contemporary Art, National Art Center, Tokyo, Japan (2011). Birdhead's works have been internationally collected by: Tate Modern, MoMA New York, Astrup Fearnley Museum, Ullens and so on.
for more information about SONG Tao, please enter the page via link:
http://www.shanghartgallery.com/galleryarchive/artist.htm?artistId=5