Inward gazes: Documentaries of Chinese performance arts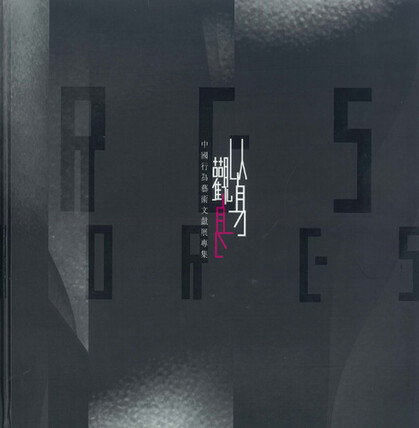 Publisher: Macao Museum of Art
Languages: Chinese English Other
Introduction:
From the 1980's until now, many Taiwanese, Mainland Chinese and Hong Kong performing artists have employed the human body to express different ideas. These creative ideas highlight an individual's awareness of life and reflects society and change. Many important historic events portrayed in the pictures have been inspired by the past era. Take, for example, the political and cultural oppression suffered by the Taiwanese for a long time and the end of martial law in 1987; the reform and open-up of Mainland China, the emergence of collective values and the great change in national and international politics after 1989; as well as Hong Kong's return to China in 1997. Today, Chinese performance arts not only merge into the flourishing development of international performing art, but also catches the attention by its vigorous power and acute sense of culture.

'Inward Gazes – Documentaries of Chinese Performance Arts' is a project organised by the Macao Museum of Art, in hopes to collect and preserve precious documentary information about Chinese performance arts. In addition, the Museum aims to discuss, present and promote the development of Chinese contemporary art with a view to enhancing the mutual understanding and respect between human beings through the exchange of art and culture.

This catalogue is part of a three-volume publication featuring submitted documentaries of performance pieces by artists from Mainland China, Taiwan, Hong Kong and Macao. With detailed information on each performance piece and artist biographies.
---
上海香格纳文化艺术品有限公司
办公地址:上海市徐汇区西岸龙腾大道2555号10号楼
© Copyright
ShanghART Gallery
1996-2022

沪公网安备 31010402001234号