Making Relations??!!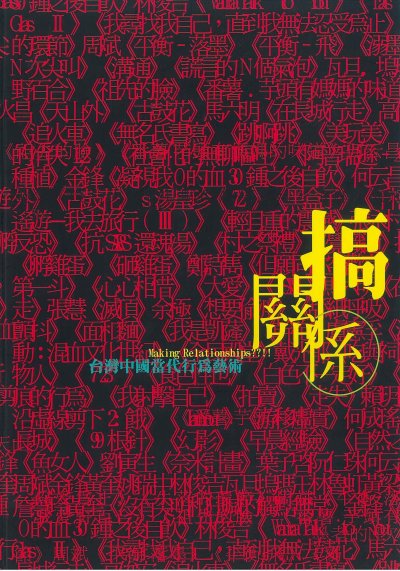 Author/Editor: LIU Qiuer/LU Hong/SUN Zhenhua/WANG Lin
Languages: Chinese English
Introduction:
A catalogue of the group exhibition showing video or photo documentation as well as live performances of artists from Taiwan and mainland China. Introduction and review on the development of performance art in both places are included together with artists' biographies.
---
上海香格纳文化艺术品有限公司
办公地址:上海市徐汇区西岸龙腾大道2555号10号楼
© Copyright
ShanghART Gallery
1996-2022

沪公网安备 31010402001234号