Quotation Marks: Chinese Contemporary Paintings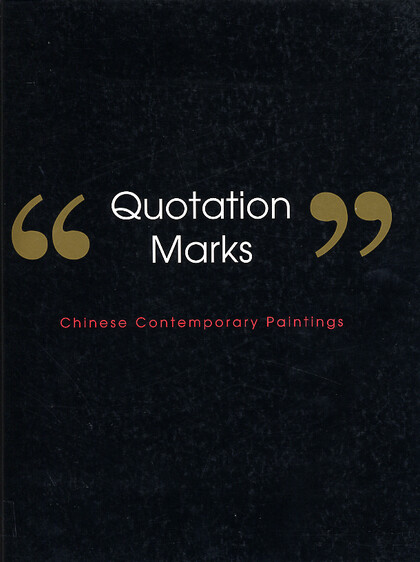 Author/Editor: Johnson Tsongzung CHANG ect.
Publisher: The Singapore Art Museum
Introduction:
This catalogue documents the exhibition "Quotation Marks: Chinese Contemporary Paintings", held in the Singapore Art Museum in 1997. The show was jointly organised by the Singapore Art Museum, the Stiftung fuer Kunst und Kulture e.V. and the Bonn Art Museum. In this catalogue, works of twenty-seven leading contemporary Chinese artists are presented and the accompanying essays offer different perspectives and approaches to the understanding of contemporary Chinese art, painting a creative, dynamic and complex picture of the contemporary art scene in the fast-growing nation. Short biographies of the participating artists are also included.
---
上海香格纳文化艺术品有限公司
办公地址:上海市徐汇区西岸龙腾大道2555号10号楼
© Copyright
ShanghART Gallery
1996-2022

沪公网安备 31010402001234号