Art Night
Project Somerset House, London, UK
Date: 07.02, 2016
Artists:
XU ZHEN® 徐震®
|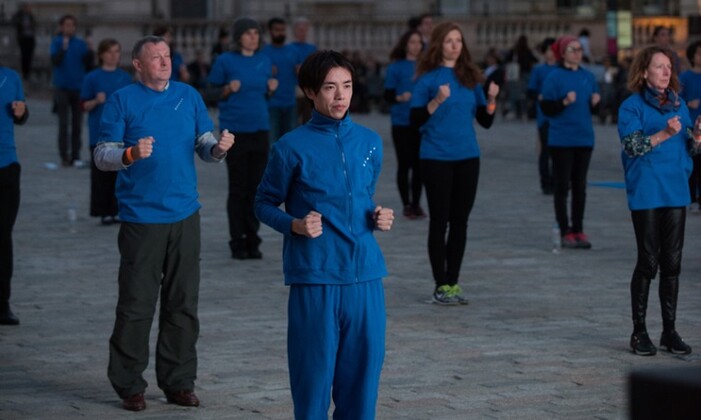 July 2,2016 5:00 pm
the courtyard of Somerset House, UK
Xu Zhen, Produced by MadeIn Company
The performance described as the first "cultural fitness exercise" ever made, Physique of Consciousness takes the form of a performance comprising movements derived from dance, gymnastics and different forms of exercise, alongside spiritual and cultural rituals.
The space is open as a social hub from 5pm – 12am and does not require booking. Performances begin at 6pm, 7pm, 8pm, 9pm, 10pm, each with a running time of 50 minutes.
---
More Pictures:
Works Exhibited :
---
上海香格纳文化艺术品有限公司
办公地址:上海市徐汇区西岸龙腾大道2555号10号楼
© Copyright
ShanghART Gallery
1996-2019

沪公网安备 31010402001234号