Interchange
Solo Exhibition ShanghART, Shanghai
Date: 11.07, 2018 - 01.06, 2019
Artists:
DING Yi 丁乙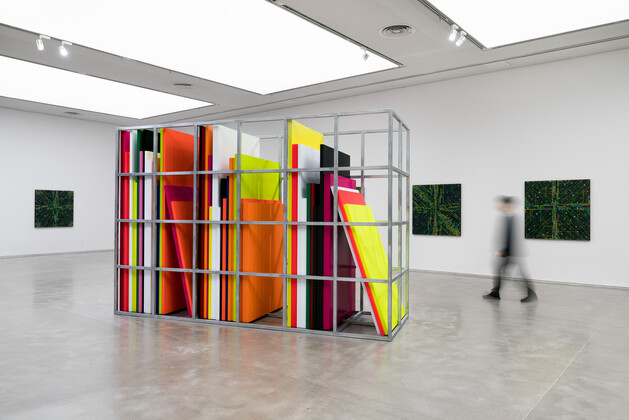 Opening: 2018/11/07, 16:00
Duration: 2018/11/07 – 2019/01/06 (Tue.-Sun. 11:00-18:00)
Address: ShanghART Shanghai, West Bund, Bldg.10, 2555 Longteng Avenue, Xuhui District, Shanghai, China 200232

Ding Yi's book "十 × 30 Years: Ding Yi's Works" is now available at ShanghART Library and online Store. With meticulous design and the clue of "十 × 30 Years" running through its entirety, this book is a retrospective presentation of Ding Yi's artistic practice over three decades.
---
Press Kit
Click to Download
More Pictures:
Press:
Related Texts:
---
上海香格纳文化艺术品有限公司
办公地址:上海市徐汇区西岸龙腾大道2555号10号楼
© Copyright
ShanghART Gallery
1996-2022

沪公网安备 31010402001234号