Four Ways: 1/4
Solo Exhibition ShanghART Singapore, Singapore
Date: 05.21, 2021 - 06.06, 2021
Artists:
ZHU Jia 朱加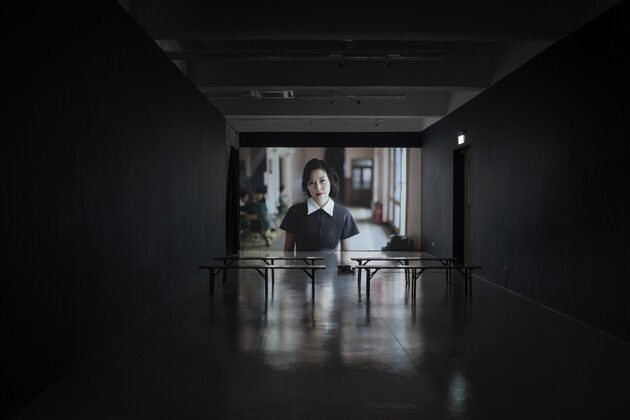 ShanghART Singapore is pleased to present Four Ways, a series of screenings by artists Zhu Jia (b. 1963), Chen Xiaoyun (b.1971), Liang Yue (b.1979), and Lin Aojie (b.1986). A total of 28 carefully selected videos presents the artists' respective investigations into the medium within their individual practice. This four-part series is an exploration into the distinct ways in which each artist utilises video, bringing together various narrative tones and perspectives. From low-resolution black and white recordings to digital videos shot on a smartphone, the artists engage themselves in dialogue with the evolution of their tools and the new possibilities of expression in moving image.

Zhu Jia's cinematic film Zero (2012) alters and blends multiple visual narratives into an atmospheric, dreamlike sequence. Chen Xiaoyun overlays text on video, allowing fiction and image to run independently and resonate with each other in fleeting moments. Liang Yue's tender attention to the beauty of insignificance carries through in her massive body of works that depict scenes intentionally free of context, climax, or suspense. Lin Aojie turns the camera inwards towards the inner psyche of art practitioners, documenting a conversation between himself and an interviewer (Why I Want To Be an Artist, 2019) and his experience of promoting himself to art galleries (I Believe I Can, 2019).

The selection spans across almost two decades and a vast majority of which has never been shown in Singapore.
---
Works Exhibited :
---
上海香格纳文化艺术品有限公司
办公地址:上海市徐汇区西岸龙腾大道2555号10号楼
© Copyright
ShanghART Gallery
1996-2019

沪公网安备 31010402001234号