First Spring - Chapter 4 , Apichatpong Weerasethakul, Lu Lei
Group Exhibition ShanghART Beijing, Beijing
Date: 07.10, 2021 - 08.15, 2021
Artists:
Apichatpong WEERASETHAKUL 阿彼察邦·韦拉斯哈古
|
LU Lei 陆垒
|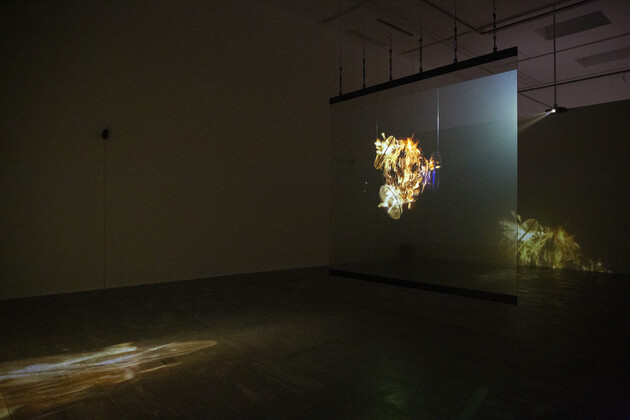 Opening: 4pm, 10 July, 2021
Duration: 10 July - 15 August, 2021 (11 am-6 pm, Mon. Closed)
Location: ShanghART Beijing, 261 Caochangdi, Airport Side Road, Chaoyang District
Contact: + 86 10 6432 3202 | infobj@shanghartgallery.com
ShanghART Beijing is pleased to present the fourth chapter of special project 'First Spring' on 10 July. Featured in the final instalment will be two works of art: 'Fireworks (Fans)' by Apichatpong Weerasethakul and 'The Parentheses Corridor and Hand Washing Basins' by Lu Lei.

One of the foremost artists in contemporary Chinese installation art, Lu Lei is known for creating shapes and images of vivid imagination. Often exuding classical, mystical qualities, his work reveals precise control of material texture and spatial structure. The 2019 large-scale installation on view, 'The Parentheses Corridor and Hand Washing Basins', derived from Lu Lei's memories of growing up in a chemical industry compound. The artist transformed the long, straight tiled corridors and public basins into a spiral tower that stands over a circular square, while encouraging viewers to experience this spectacle by washing their hands. Water slowly flows down from the faucets, which can be considered a wry reference to the classic scene of 'garden fountains', or reminiscent of 'square-monument', the collective historical symbol.

This sensibility to social and personal memory has also been captured in the practices of the internationally acclaimed Thai artist and filmmaker Apichatpong Weerasethakul. A subtle blend of reality and illusion with fleeting light and shadow, Apichatpong's work seeks to evoke meditation on the past and future. Through his 2016 video installation 'Fireworks (Fans)', audiences immerse themselves in a cave-like ritual, gathering to simply take in the light. For Apichatpong, it is the most primitive form of cinema back when stories were imagined from a blaze. This piece also alludes to the artist's everyday life in Chiang Mai that is surrounded by insects, heat and smoke during March. Fire brings both comfort and destruction: here it burns in the air like a living being, with phantom fans blowing away the heat and yet stoking the flames, which can never be put out, even in dreams.


About the Artists

Apichatpong WEERASETHAKUL, born in Bangkok in 1970, now works and lives in Chiang Mai, Thailand. After studying Architecture at Khon Kaen University, he received his M.F.A in Filmmaking at the School of the Art Institute of Chicago in 1997. He is the winner of the 2010 Cannes Film Festival Palme d'Or prize, and the 2019 Artes Mundi 8, the UK's leading award for international contemporary art. Recent exhibitions include: Apichatpong Weerasethakul: Periphery of the Night, Institut d'art contemporain, Lyon, France (2021); Rethinking Collectivity: Guangzhou Image Triennial 2021, Guangdong Art Museum, Guangzhou (2021); Apichatpong Weerasethakul: The Serenity of Madness, Taipei Fine Arts Museum, Taipei (2019); The 58th Venice Biennale - May You Live in Interesting Times, Venice, Italy (2019); Rituals of Signs and Metamorphosis, Red Brick Art Museum, Beijing (2018); Apichatpong Weerasethakul: Monuments, ShanghART Shanghai (2017); Tate Film Pioneers - Apichatpong Weerasethakul: Mirages (Retrospective of Films and Videos), Tate Modern, London, U.K. (2016); Apichatpong Weerasethakul: Primitive, The New Museum, New York, U.S.A. (2011); Apichatpong Weerasethakul: For Tomorrow For Tonight, UCCA, Beijing (2011), etc.

LU Lei, born in 1972 in Jiangsu Province, now works and lives in Beijing. He graduated from Sculpture Department of China Academy of Art in 1998. Recent exhibitions include: The Exhibition of Annual of Contemporary Art of China 2019, Duolun Museum of Modern Art, Shanghai (2020); Meditations in an Emergency, UCCA Center for Contemporary Art, Beijing (2020); Lu Lei: Wander Giant, ShanghART, Shanghai (2019); Heteroglossia, How Art Museum, Shanghai (2018); Forty Years of Sculpture · The First Term, Contemporary Art and Urban Planning Museum, Shenzhen (2017); Post-sense Sensibility, Trepidation and Will, Minsheng Art Museum, Beijing (2016); Lu Lei: Echo, ShanghART Beijing (2015); Lu Lei: Floating Ice Biography, Other Gallery, Beijing (2011); Present: Lu Lei Solo Exhibition, Hanart TZ gallery, Hong Kong (2008); The 6th Shanghai Biennale: Hyper Design, Shanghai Art Museum, Shanghai (2006), etc.
---
More Pictures:
'The Parentheses Corridor and Hand Washing Basins' by Lu Lei
'Fireworks (Fans)' by Apichatpong Weerasethakul
Chapter Four | Poster
Works Exhibited :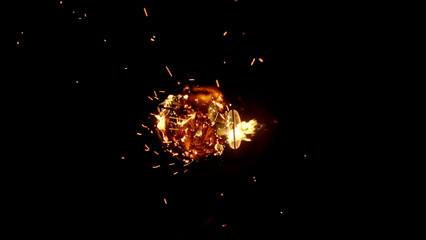 Related Exhibitions:
First Spring - Chapter 3 -Melati Suryodarmo, Li Ran
05.29, 2021 -06.27, 2021

First Spring - Chapter 2 -SUN Xun
04.23, 2021 -05.21, 2021

First Spring - Chapter 1 -Liang Shaoji, Yang Fudong
03.12, 2021 -04.18, 2021
---
上海香格纳文化艺术品有限公司
办公地址:上海市徐汇区西岸龙腾大道2555号10号楼
© Copyright
ShanghART Gallery
1996-2019

沪公网安备 31010402001234号