Jumping Frames: Hong Kong International Movement-image Festival
Project Eaton HK, Hong Kong
Date: 09.12, 2023 - 10.06, 2023
Artists:
Melati SURYODARMO 麦拉蒂·苏若道默
|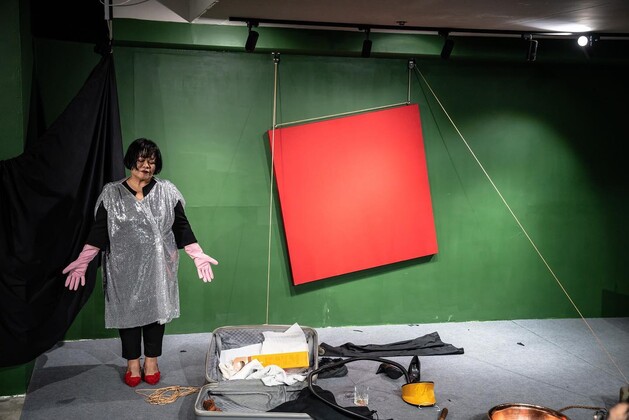 Melati Suryodarmo's "Unpacked No. 1: Love" presented as part of the Expanded Space: (RE)PLAY programme during Jumping Frames: Hong Kong International Movement-image Festival

A conversation between space, body, and the moving image, spiralling on an endless journey. For over two decades, 'Jumping Frames' has championed the diverse possibilities of what performance can be on screen. Coming this September, the Festival will once again showcase an eclectic range of creations and experiments through screenings and expanded presentations to explore the traces of dance, life, and the environment.
---
More Pictures:
Press:
Performance Recap: Melati Suryodarmo's UNPACKED NO. 1: Love | ArtAsiaPacific
专访Melati Suryodarmo表演式讲座《拆开1:爱》透过抽象表演重新拆解关于爱、物件与移动的生命旅程 | ArtMap

Works Exhibited :
Links:
---
上海香格纳文化艺术品有限公司
办公地址:上海市徐汇区西岸龙腾大道2555号10号楼
© Copyright
ShanghART Gallery
1996-2022

沪公网安备 31010402001234号