Art Basel Miami Beach 08 , Booth A4, Hall A
Group Exhibition Art Fairs Miami, U.S.A.
Date: 12.04, 2008 - 12.07, 2008
Artists:
XU Zhen 徐震
|
YANG Fudong 杨福东
|
YANG Zhenzhong 杨振中
|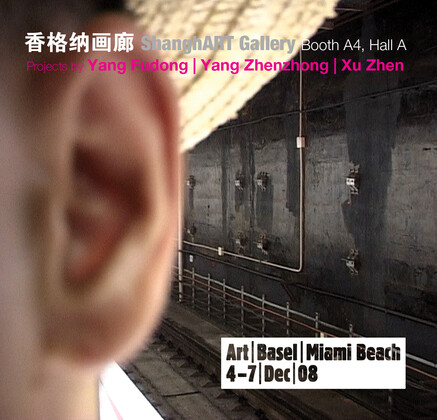 ShanghART Gallery is pleased to announce its participation at this year's Art Basel Miami Beach art fair taking place in December. ShanghART will be in Booth A4, Hall A.
---
More Pictures:
---
上海香格纳文化艺术品有限公司
办公地址:上海市徐汇区西岸龙腾大道2555号10号楼
© Copyright
ShanghART Gallery
1996-2019

沪公网安备 31010402001234号