Yu Youhan's Paintings
Solo Exhibition
ShanghART H-Space, Shanghai
Date: 07.26, 2011 - 08.23, 2011
Artists:
YU Youhan 余友涵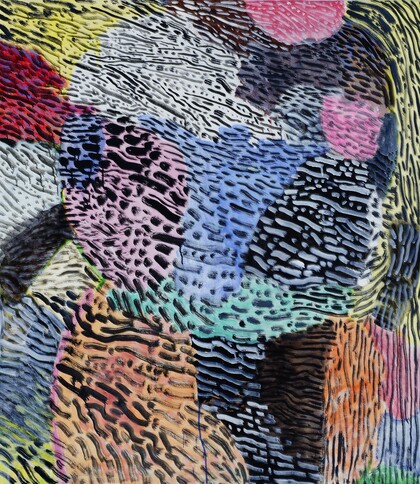 Duration: Jul.26-Aug.20, 2011
Time: 1PM-6PM
Venue: ShanghART H-Space, 50 Moganshan Rd., Bldg 18 Shanghai
ShanghART gallery is pleased to present an exhibition of Yu Youhan: Youhan's paintings from Jul.27 to Aug 20. The exhibition is mainly to show the abstract paintings that Yu Youhan created in recent years.
Yu Youhan was born in Shanghai in 1943. He graduated from the Central Academy of Art and Design, Beijing in 1973. Yu Youhan is one of the main artists of Political Pop to emerge in the avant-garde movement in the 1990's, fusing Chinese iconography and Western artistic expression. His work has had a major impact on the cultural scene, and has influenced and inspired a generation of younger artists.
After 2000, he's back to nature and shifted his artistic approach in search of a new paint language and subject matter. Yu Youhan's extensive oeuvre combines multiple perspectives and investigates the structure of cultural identity in China through an ongoing exploration of various pictorial techniques. His paintings remain ubiquitous, yet intriguing.
---
More Pictures:
Related Texts:
Works Exhibited :
---
上海香格纳文化艺术品有限公司
办公地址:上海市徐汇区西岸龙腾大道2555号10号楼
© Copyright
ShanghART Gallery
1996-2019

沪公网安备 31010402001234号