Festival @rt Outsiders
Group Exhibition Maison Européenne de la Photographie, Paris, France
Date: 09.09, 2009 - 10.11, 2009
Artists:
HU Jieming 胡介鸣
|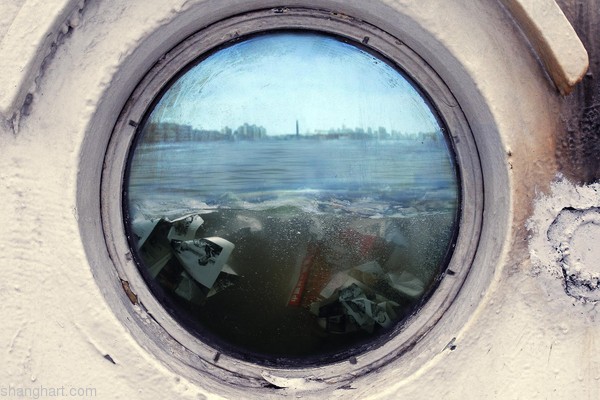 © Festival @rt Outsiders
Behind a porthole, the sea with, in the background a city deploying its skyscrapers. A magnificent, imposing, pure sea. The viewer is attracted by this window on the ocean and on the city to explore. When s/he comes closer, floating waste is all what can be seen. Through this very simple interaction, Ming confronts the viewer to his/her own responsability in the massive pollution of the oceans, to this "plastic soup" that marine currents are dragging in the middle of the Pacific.

He writes : The drifting materials remind us of the remnants of different cultures and times. Sometimes they clash against the windows, and float away at other times, resonating between the viewers and the objects.
---
More Pictures:
Links:
---
上海香格纳文化艺术品有限公司
办公地址:上海市徐汇区西岸龙腾大道2555号10号楼
© Copyright
ShanghART Gallery
1996-2019

沪公网安备 31010402001234号