West Bund 2013: A Biennial of Architecture and Contemporary Art
Group Exhibition Waterfront of Xuhui District, Shanghai, 2599 Longteng Avenue, Xuhui District
Date: 10.20, 2013 - 12.19, 2013
Artists:
HU Jieming 胡介鸣
|
JIANG Pengyi 蒋鹏奕
|
SUN Xun 孙逊
|
YANG Fudong 杨福东
|
The West Bank Architecture and Contemporary Art Biennale 2013 will be held in the waterfront of Xuhui District, Shanghai in October, 2013. It is planned to be opened on October 19, 2013 and wound up on December 15. The advantage of the Biennale rests upon its structural implication of starting from scratch. "West Bank 2013", as its first exhibition, lays focus on three aspects: space construction, artistic production and future imagination. With the theme of Reflecta and Fabrica, the biennale covers artistic forms including architecture, contemporary art and theatre and incorporates tools such as sounds, videos, spaces, devices, performance, etc.. Making use of the West Bank, it aims at forging an international forefront for cross-domain art, creating a high-end platform for urban culture and building the largest outdoor art museum in the new century.

The exhibition, opened with a space image drama, is composed of outdoor construction show and indoor theme show. The latter, held in the homogenizing silo, consists of 4 specific shows of architecture, sound, video and theatre. Taking the four cultural phenomena of the West Bank (Dream Works, concert hall, museum and new buildings) as a starting point, the indoor show will start the systematic research on contemporary architecture, sound art, video art and modern theatre. Moreover, it will, with the presentation of the four phenomena as the main body, reflect upon the past to inspire imaginations upon the future, figure out the problem awareness of the four cultural forms in the new century, innovate the form and development path and demonstrate the consciousness of self-renewal and experimental creation of China. The indoor show picks "Reflecta" as its theme for the first biennale as a respond to China's surging urbanization, showing insights to slow down and review the past, setting a new starting point and creating a brand new historical context for biennales in the future.

The outdoor construction show is held in the waterside open space on the West Bank. With "Fabrica" as its theme, the show adheres to the philosophy of "Pre-Fab" and "+In-Situ". World renowned architects and artists are invited to conduct on-site creation so as to present their thoughts on the current works. Participating in the design and creation are prestigious architects both at home and abroad including Zhang Yonghe, Wanshu, Liu Jiakun, Urbanus Architecture and Design, Atelier Deshaus, Lihu, Zengqun, Wang Fangji, Yoshiharu Tsukamoto, Mike Lee, Micheal Bell, Schmidt Hammer Lassen Architects, Anton Garcia Abril, etc.
---
More Pictures:
Exhibition View of Altitude Zero, Multi-Channel Video Installation by HU Jieming | Photo by Zhuang Yi
Promotion Pages of Altitude Zero, Multi-Channel Video Installation by HU Jieming
Yang Fudong, Blue Kylin/A Journal of Shan Dong
Works Exhibited :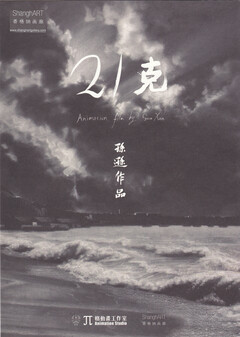 Links:
---
上海香格纳文化艺术品有限公司
办公地址:上海市徐汇区西岸龙腾大道2555号10号楼
© Copyright
ShanghART Gallery
1996-2019

沪公网安备 31010402001234号