Chinese Utopia's Revisited – The Elephants
Group Exhibition BOZAR, Brussel, Belgium
Date: 07.16, 2015 - 08.30, 2015
Artists:
YANG Fudong 杨福东
|
The opening of the exhibition has been postponed till 17 July, 2015.

Chinese contemporary artists are among the most fascinating new kids on the block in the nowadays Art World. However, the art world in Western countries is hesitating to fully recognize this fabulous evolution. The exhibition brings to Brussels 8 new chapters of recent Chinese art, placing them within a universal context.

The exhibition Chinese Utopias Revisited – The Elephants, takes place in three exceptional venues: the Centre for Fine Arts, the archaeological site of Coudenberg Palace and the Borgendael lounge of the BELvue Museum.

With: Cao Fei, Liu Xiaodong, Song Dong, Sun Yuan & Peng Yu, Wang Jiuliang, Xu Bing ,Yang Fudong, Yin Xiuzhen and many other guests.
---
More Pictures:
Works Exhibited :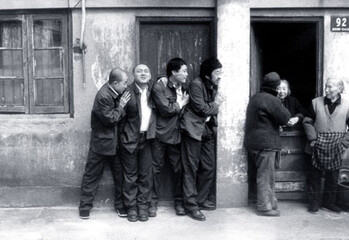 Links:
---
上海香格纳文化艺术品有限公司
办公地址:上海市徐汇区西岸龙腾大道2555号10号楼
© Copyright
ShanghART Gallery
1996-2019

沪公网安备 31010402001234号