First Spring - Chapter 3 , Melati Suryodarmo, Li Ran
2021-05-30 18:45
媒体下载:点击下载
Opening: 4pm, 29 May, 2021
Duration: 29 May - 27 June, 2021 (11 am-6 pm, Mon. Closed)
Location: ShanghART Beijing, 261 Caochangdi, Airport Side Road, Chaoyang District
Contact: + 86 10 6432 3202 | infobj@shanghartgallery.com

The third chapter of special project 'First Spring' will open at ShanghART Beijing on 29 May, presenting the video installation 'Same Old Crowd' by Li Ran and a documentation of Melati Suryodarmo's performance 'Exergie – Butter Dance'. The exhibition continues until 27 June.

'Exergie – Butter Dance' has been the best-known work for Indonesian artist Melati Suryodarmo. Drawing from Butoh, dance and history, Suryodarmo's art is concerned with cultural, social and political aspects through her body psychologically and physically. This piece was first performed in 2000 at Berlin's Hebbel Theatre. Inspired by her personal experience as an immigrant to Germany, the artist used butter to convey a culture shock from the West, while the seemingly absurd, repeated falling during the dance revisits the unpredictability of real life and anxiety in the face of the unknown. It emphasises a strong will to get up again, rather than physical pain.

This kind of 'factual absurdity' and the unclear tension also run through the 2016 four-channel video work 'Same Old Crowd' by Li Ran. The artist hired twelve non-professional actors through different means and anonymously placed them into this fixed plot and scenario. In post-editing, he inserted a large number of simulated sound effects and furthermore excised any linguistic narration and dialogue. Through a dramatic and theatrical arrangement, Li Ran attached a series of human characteristics to the animal, 'corporeal' bodies. "These bodies in the video, gazing upon one another and yet under a state of restless vigilance, are precisely we who encounter the inherent rules within the institutional system of art."


About the Artists

Melati Suryodarmo (b. 1969, Solo, Indonesia) graduated from the Hochschule für Bildende Künste Braunscheweig, Germany under the tutelage of Marina Abramović and Anzu Furukawa with a Meisterschüler qualification in Performance Art. Her work is the result of ongoing research in the movements of the body and its relationship to the self and the world. These are enshrined in photography, translated into choreographed dances, enacted in video or executed in live performances. Suryodarmo is having her first museum solo presentation, Why Let The Chicken Run?, Museum MACAN, Jakarta, Indonesia (2020) and has presented her work in various international festivals and exhibitions, including Bangkok Art Biennale (2020); Asia Society Triennial: We Do Not Dream Alone, Asia Society Museum, New York, U.S.A. (2020); Contemporary Worlds: Indonesia, National Gallery of Australia, Canberra, Australia (2019); SUNSHOWER: Contemporary Art from Southeast Asia 1980s to Now, National Art Centre Tokyo & Mori Art Museum, Japan (2017); Afterwork, Para Site, Hong Kong (2016) etc. She also participated in the 52nd Venice Biennale Dance Festival (2007), Luminato Festival of the Arts (2012), Asia Pacific Triennial 8 (2015), Singapore Biennale (2016), as well as helming the Jakarta Biennale 2017 as the artistic director. In 2012, she founded "Studio Plesungan", an art space for performance artists to use as a laboratory.

Li Ran, 1986 born in Hubei, graduated from Sichuan Fine Arts Institute, Oil Painting Department with BFA in 2009. He now lives and works in Shanghai. He has exhibited at the Center Pompidou, Pairs; basis door actuele kunst (BAK), Utrecht; Haus der Kulturen der Welt, Berlin; Contemporary Arts Museum Houston, Houston; Musée d'art contemporain de Montréal, Montreal; The Museum of Moscow, Moscow; Centre d'Art Contemporain Genève, Geneva; CCA Wattis Institute for Contemporary Arts, San Francisco; NTU Center For Contemporary Art Singapore, Singapore; Museum of Contemporary Art and Design, Manila; Sifang Museum, Nanjing; Ullens Center for Contemporary Art (UCCA), Beijing; Times Museum, Guangzhou; and other venues. He has held solo exhibition at OCT Contemporary Art Terminal (OCAT), Xi'an (2015); His single-channel video work screening in Institute of Contemporary Arts (ICA), London; The Jewish Museum, New York and other venues. His works have also been featured in Montreal Biennale (2014), Biennale de I'Image en Mouvement 2014 (2014 In Geneva), 9th Gwangju Biennial (2012). He won the "Best Artist Award" at the 2014 Moscow International Youth Art Biennale and was nominated for the "Future Generation Award" by the Pinchuk Arts Center in 2017.
-----
Related Works: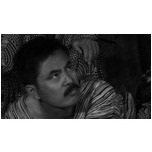 LI RAN 李然
2016
Multi-channel video
Black & white HD four-channel synchronized videos with sound
15 minutes
LR_0630
Related Artists:
MELATI SURYODARMO 麦拉蒂·苏若道默
LI RAN 李然
Related Exhibitions:
上海香格纳文化艺术品有限公司
办公地址:上海市徐汇区西岸龙腾大道2555号10号楼
© Copyright
ShanghART Gallery
1996-2022

沪公网安备 31010402001234号