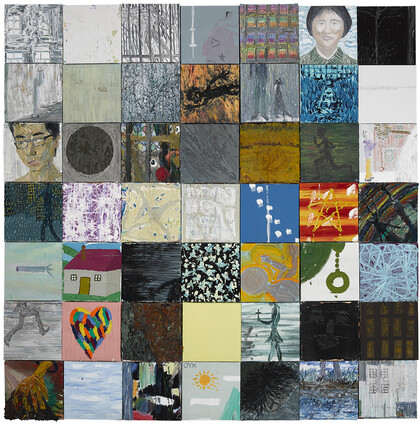 The Mortals
, ShanghART, ShanghaiShanghART Shanghai,
03.16, 2019 - 04.30, 2019
Introduction
OUYANG Chun is a Chinese artist of the 1970s. His works feature independent contemporaneity, various techniques and abundant gradations that refresh the audience's eyes. The distinctive quality benefits from his manner of practice and the oppositional attitude towards the academic education. Escaping from preciosity, OUYANG Chun's paintings seek to draw stories childishly and unadornedly which mirrors his own life experiences and creative style.
OUYANG Chun was born 1974 in Beijing. His solo exhibitions including: A Drop of Dust, ShanghART Beijing, Beijing (2015); My Story, ShanghART Gallery, Shanghai (2015); Detritus, BANK, Shanghai, China (2014); Child, Today Art Museum, Beijing, China (2012); Reveling In Rambling, Yuz Museum, Jakarta, Indonesia (2012); Painting the King, Belvedere-Upper Belvedere & Augarten Contemporary, Vienna, Austria (2011); Ouyang Chun - Painting the King, me Collectors Room, Berlin, Germany (2010). Works by the artist is represented in museum collections include Belvedere, Vienna, Austria; Me Collectors Room, Berlin, Germany; Long Museum, Shanghai, China; Power Station of Art Shanghai, Shanghai, China; White Rabbit Contemporary Chinese Art Collection, Sydney, Australia.